First Official Value Price Guide to Everything CelebriDucks
Looking to know how much your CelebriDuck is worth, when and how many were made?
By  popular demand from rubber duck collectors worldwide, we have authored the first price and identification guide of the complete CelebriDucks Line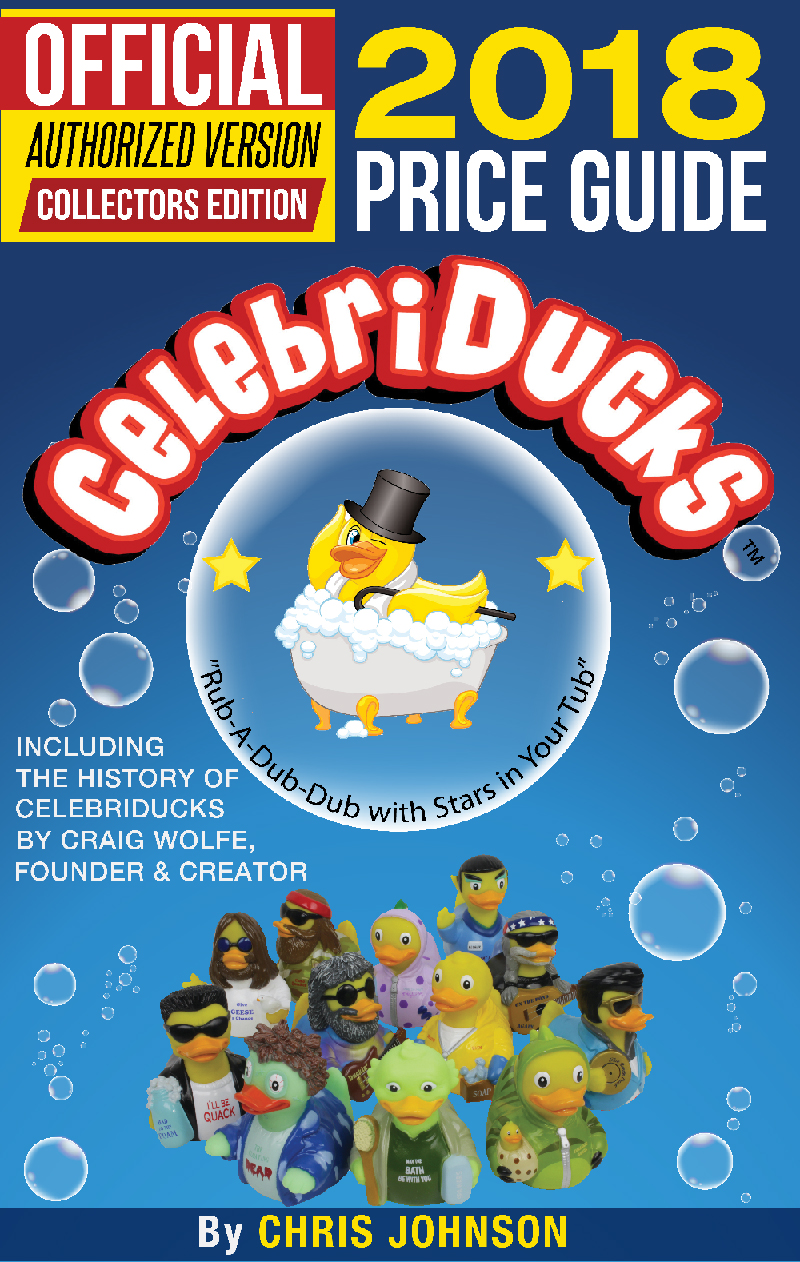 To get the ebook or a digital version, there are two options:
Click here to buy from Amazon, Kindle edition.
Click here 

to purchase a downloadable .PDF version from the Author's web site where you can download to your computer for only $4.99.
We are proud to present our 2018 Official Authorized-1st. edition of the most comprehensive collection of the CelebriDucks Characters Line. Includes the history of the company.
"The duck consumed me like Richard Dreyfuss was consumed by mashed potato mountains." Craig Wolfe,  founder and creator of CELEBRIDUCKS.
Today, CelebriDucks are collected worldwide. The older retired and limited editions are highly sought after by collectors for their intricacy, quality, craftsmanship, and variety.
In this authorized 2018 first edition, we present the history and comprehensive price guide to the CelebriDucks that have hatched over the years. Many ducks and characters are retired, but there are countless editions still available for those looking to add to their rubber duck, famous personalities, and toy collections.
We hope you enjoy learning about the history of the company and what makes a CelebriDuck so special. The story you are about to read was taken from interview transcripts conducted with, and authorized by, the creator of these amazing characters, Mr. Craig Wolfe.
If you need any assistance to get your copy, please contact us.