CelebriDucks 2019 Rubber Ducks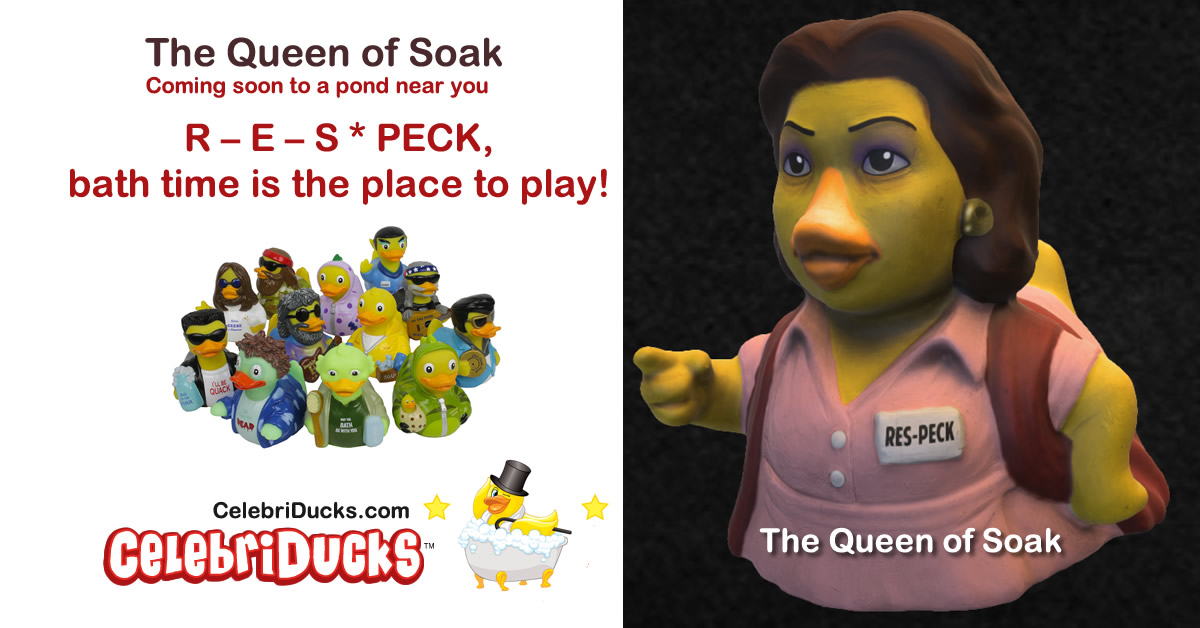 Greetings from the land of ducks.  We have been on an incredible roll with so many new styles.  Our new shipment of ducks should be arriving next week.  On this shipment, will be our fabulous new Wizard of Oz ducks that we have been working on for close to nine months.  Also, on this shipment is the return of our sold out top selling "The Donald" and Harry Ponder ducks. The Blues Brothers and 101 Duckmations which were sold out are also returning on this shipment.  If you order please be patient as we have many many back orders.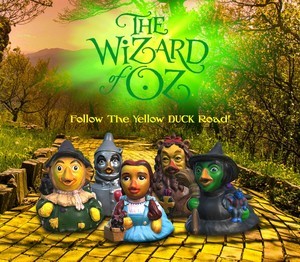 The fun doesn't stop there however.  If all goes well, late Spring/early Summer, we are expecting a big hit with our Bohemian Quacksody and The Queen of Soak.  Please ignore the rough look to our work in progress scans as we are just photoshopping over 3-D models, but you get the idea.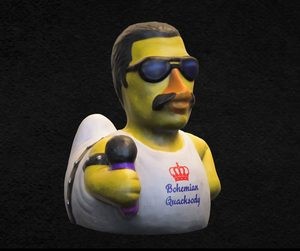 Then sometime later this Summer we hope to continue our British Rock Invasion with our Quackadile Rock and the Pinball Gizzard and also Glinda from the Wizard of Oz, and our Born to Sun.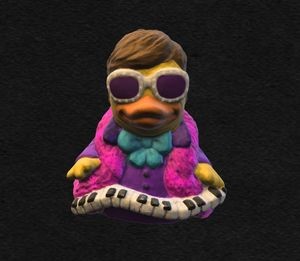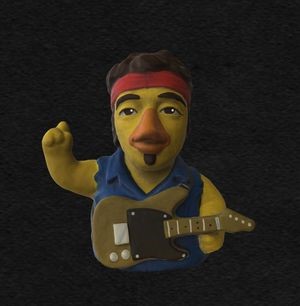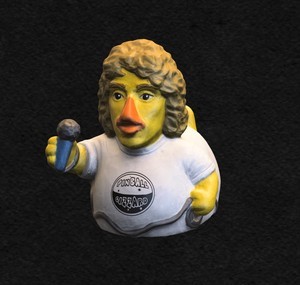 But "the beak really does go on" here as we are working on even more ideas. We have wanted to do this one for years, but it was so hard to get the hair and that Bob "Quacky" dress correct.   And the arfulness of getting it to float with the higher hair was not easy. But we are hoping to have "If I Could Take Quack Time" this Summer also.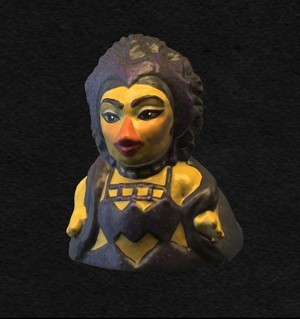 We are also now producing a line of floating monsters for the world class artist Jonathan Paine who has worked at Disney, Henson, Pixar, etc.. His new line of Spooky Toobers also arrives on this new shipment in two weeks.  If you are interested in them, you can contact Jonathan direct.  His website is:  www.NotAnotherRubberDucky.com and just use the password: iffiba.  His e-mail is: info@NotAnotherRubberDucky.com.   Phone –  1 866-664-8697.